Andres Castaneda's Home page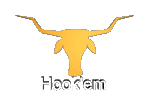 Student/ Professional Interests Personal Information Interests & Hobbies Cars Important Links HOT Links
Student/Professional Interests
My name is Andres Castaneda, that is my full name no middle initial.I am a 23 year old student at the University of Texas at Austin.
Click Here to view my resume.
I graduated from John B. Alexander High School in
Laredo, Texas
in 1997.What I hope to do after graduation, is to design buildings that are unique and eye catching. I am pretty much tired of seeing all these new buildings look alike. Since I drive through San Antonio a lot, I always see the UTSA downtown campus. This building to me is completely breathtaking, not only because of its "abstract" design,but also because of the use of a combination of colors. I like to see buildings that are considered different, or were considered different by its contemporaries. I believe Hagia Sophia is an architectural marvel, considering it was built in under six years, and has stood for over 1400, withstanding over 1000 earthquakes. Here are some photos of Hagia Sophia and other buildings in the area that catch my eye :
My Personal Information
As I said above, I am 23 years old. I was born on April 10, 1979 in
Laredo,Texas.
I come from a family of five ... my mother, Elia Hilda Castaneda, my father,
Blas Castaneda
is a college administator, my little brother
Carlos 'Chuck' Castaneda
, age 15 (he is a HUGE Metallica fan!!!) and my
LITTLE sister Clarissa Castaneda
, 18. I still have to get permission to put their pictures up. Currently, I am working at the
Parks & Recreation
at the City of Austin as a GIS Assistant (I make maps). I very much enjoy working there, not only because of the fun and experience i have there, but the people are really fun to work with.
Interest & Hobbies
When I am not slaving over difficult college work at the University of Texas, I spend most of my time watching tv and driving around. I also spend a lot of time working at my computer. My interest include cars, video games, and sports. I also spend some time drawing and doing little sketches.
This is a small image of one of my drawings.
In the video game categories, my brother, Chuck, has the n64, so I get some playing time in. I like racing and fighting games. Need codes or passwords, try the link. As for sports, my favorite depends on the time of the year. If you also enjoy the smart ass sayings of No Fear, check out my
"Ass Kicking"
link below.
Cars
I like to consider myself somewhat of a car enthusiast. My favorite car is the
Dodge Viper GTS
. As for me, I used to drive a 1997
Pontiac
Grand Am GT coupe (BRIGHT RED). Although an unfortunate accident left me without a car for about 1 1/2 months. However thanks in great part to my dad....I got a brand new 2001
SUBARU
IMPREZA 2.5 RS
coupe - in Blue Ridge Pearl. It is the sweetest car in the world....behind the Japanese WRX. Anyway in the states at least....Pictures are not very far behind. If you also enjoy cars, try the Supercar link. Check Back soon for newer Subaru Pics and page.
Important Links
Here are some links to important sites of the University of Texas and the College of Engineering.

Here are some links to some interesting sites

As you may have guessed I also love Flames ... not like I am pyromaniac, though



Drop me an e-mail. Let me know your ideas and how you found my page!!

Click HERE to vote for this page as a Starting Point Hot Site.

This webpage was last modified on Friday, November 10, 2000